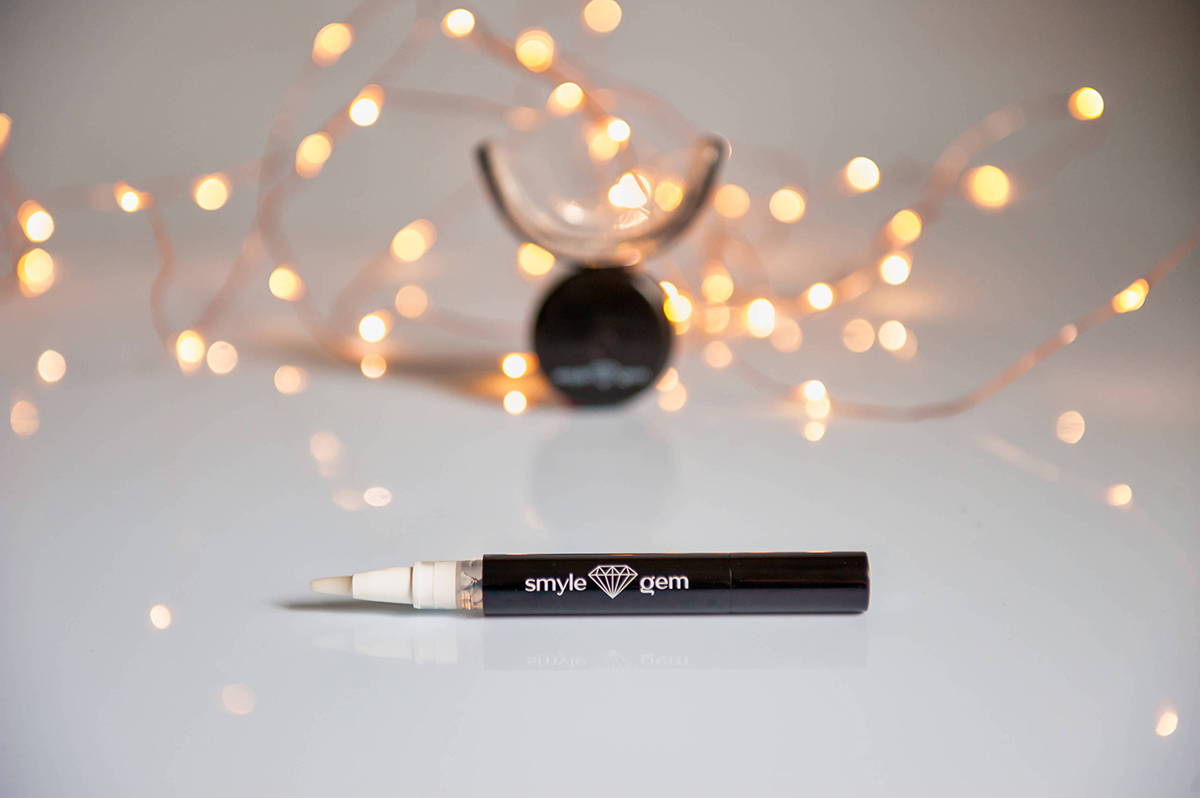 Smyle Gem Is The Only 2 In 1 Teeth
Whitening Kit!
Enjoy a brighter glimmering teeth in less than 15 minutes per day within a 12 days course. Get Smyle Gem and benefit from the advanced Non-Peroxide formula plus the Red & Blue LED lights, That combines teeth whitening and combating mouth cavity bacteria & odors.
Safety & Efficiency Is Our Ultimate Goal.
Our Smyle Gem advanced Non-Peroxide gel formula is developed according to international high standards in certified laboratories.
Your safety is a priority for us, Hence we offer you a teeth whitening solution approved by FDA for your convenient and wellbeing.
Join our expanding community and upgrade your teeth to a whiter ones!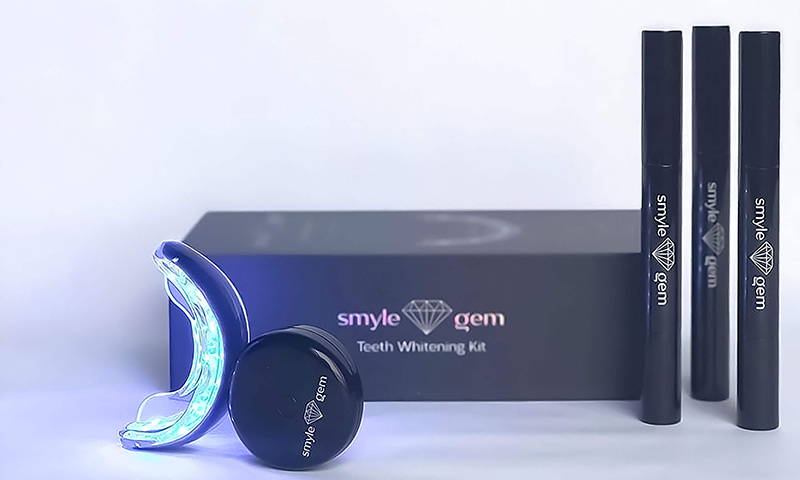 Dual LED Technology For Best Results.
Smyle Gem is one of a kind! By mixing 2 LED lights to get maximum benefit of the whitening gel and further ensure that the teeth enamel is not sensitized.
Blue LED is designed to work hand in hand with the Non-Peroxide gel to bring best whitening effects to your teeth.
While the Red LED is developed to fight mouth cavity bacteria and prevent unpleasant odors.
It gives extra strength shield to the teeth barrier so you won't experience any sensitivities nor uncomforts.
Game Changer Solution For A Perfect White Smile!
A Premium DIY Teeth Whitening Kit, Use it at home without any hassle.
Easy to include within your daily Hygiene & Beauty steps
All you need is 15 Mins, 12 Sessions.
Shop Smyle Gem Teeth Whitening Kit for a glimmery smile.